The cornerstone of all dentistry practices is preventative dentistry. General dentistry near you works to prevent, diagnose, and provide early treatments for oral health problems so that you can maintain optimal oral health throughout your lifetime. At Belle Rive Dental Clinic, our dentist uses general dentistry to provide you with personalized treatment plans to meet your unique oral health needs.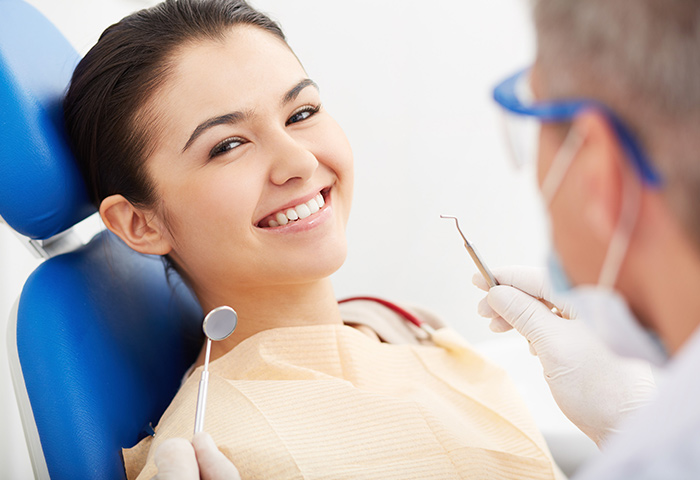 Cosmetic dentistry focuses on the beauty of your smile while also ensuring that you maintain optimal oral health and function. In recent years, cosmetic dentistry has been more successful and popular than ever before. We are happy to provide our patients with a variety of cosmetic dentistry treatments so that they can achieve the smile of their dreams.
While all of us would like to keep our natural teeth in excellent condition for the duration of our lives, sometimes, this isn't possible. This is where restorative dentistry comes in. With restorative dentistry in Edmonton, our team is confident that we can find a solution to all of your dental needs. Whether you require a replacement for a missing tooth or a filling for a cavity, our team at Belle Rive Dental Clinic has your back.
A dental emergency can strike at any moment. Whether you break a tooth biting into a hard taffy or get hit in the face during a hockey game, you need to have an emergency dentist that you trust. We are happy to provide emergency dental services so that you can feel confident that you will receive the care you deserve when faced with a dental emergency.
Dental Guards & Appliances
Life can cause us a lot of stress, and it is important to protect your body from the aches and pains that come along with stress. We offer dental guards and appliances to protect your teeth and jaw from damage caused by stress and anxiety.
If the very thought of visiting a dentist near you causes you to break out in a nervous sweat, then you can benefit from sedation dentistry. Sedation dentistry uses a combination of drugs to cause patients to feel relaxed and comfortable during their dental visits.
Orthodontics is a sector of dentistry that focuses on the diagnoses, prevention, and correction of misaligned teeth and jaws. At Belle Rive Dental Clinic, we are happy to provide our patients with orthodontic treatment options to promote their oral health.