Restorative Dentistry Near You
Restorative dentistry is a branch of dentistry that focuses on restoring damaged teeth or replacing missing teeth. At Belle Rive Dental, we have access to a wide range of restorative dentistry treatments. Whether you require a dental filling or a durable and natural-looking tooth replacement, you can trust that our team will work tirelessly to find the right restorative solution for you.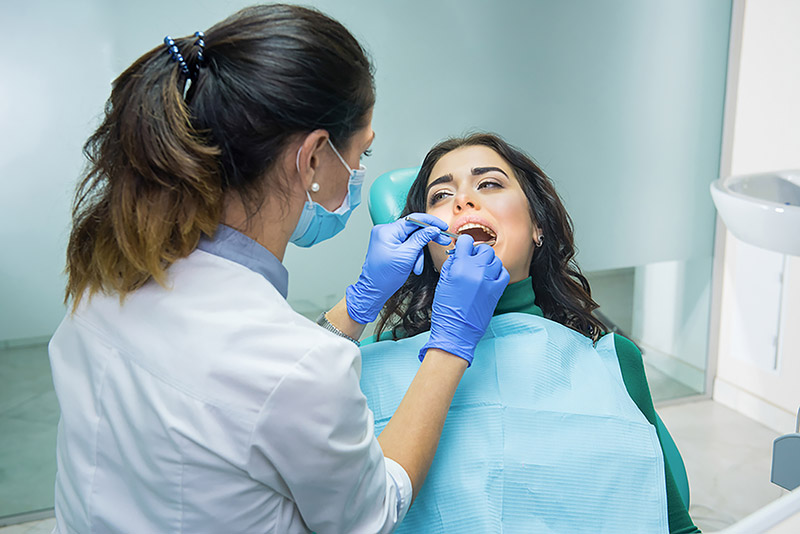 If you are one of the many people who are missing teeth, you will understand all too well the difficulties that come with having gaps in your smile. Missing teeth can lower your confidence and cause problems with your oral health. At Belle Rive Dental Clinic, we offer our patients dental bridges in Edmonton as a solution for missing teeth.
Having missing teeth can do more than make you feel self-conscious; in fact, it can cause severe oral and overall health issues such as bite alignment problems and poor nutrition. Many dental professionals consider dental implants to be the best option for tooth replacement because of their natural-looking appearance and permanent nature. At Belle Rive Dental Clinic, we are happy to provide dental implants in Edmonton.
If you have a cavity or severe tooth decay, then your dentist will recommend that you get a dental filling to restore your oral health. We offer two types of dental fillings near you: amalgam and composite fillings. Both of these work to enhance and protect your oral health.
Worn, damaged, or weakened teeth need some extra help to stay healthy. This is where dental crowns come in. These are tooth-colored "caps" that are placed over your natural teeth to provide them with extra strength and support. Dental crowns are custom-made by our dentist near you to blend in with your smile.
Missing teeth can make tasks as simple as speaking and chewing a challenge. Our team at Belle Rive Dental Clinic understands how hard it can be to function with missing teeth, which is why we offer full and partial
dentures near you
.