Cosmetic Dentistry Near You
Do you hide your smile more often than you would like because you are embarrassed about imperfections such as stains, chips, cracks, and crooked teeth? At Belle Rive Dental Clinic, we offer various cosmetic dentistry treatments in Edmonton to help our patients achieve the smile that they have always wanted. From teeth whitening to dental bonding, we are certain that we can help you boost your confidence and achieve your dream smile.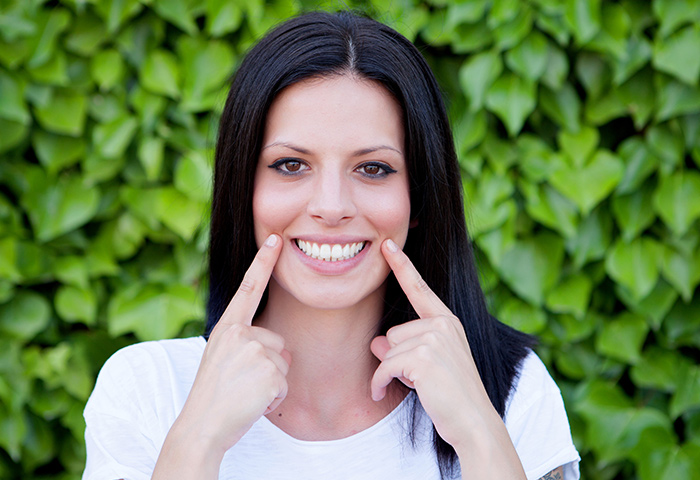 We understand that everyone deserves a smile they can be confident with, and professional teeth whitening near you is one of the simplest ways to achieve the smile of your dreams. At Belle Rive Dental Clinic, we offer take-home whitening trays to help our patients achieve a bright, white smile in a simple and cost-effective way. With the help of our dental professionals, you can achieve a radiant smile while protecting your teeth and overall oral health.
Porcelain veneers are a quick and simple way to transform your smile. The number one celebrity choice for cosmetic dentistry treatments, veneers mask minor cosmetic imperfections in your smile and provide you with a healthy, flawless, and natural-looking smile. Veneers can correct slightly misshapen or crooked teeth and mask flaws such as chips, cracks, and stains. Porcelain veneers are highly durable, and with the right care, they can last you for up to a decade.
Dental bonding near you is a procedure that uses a tooth-colored resin to mask imperfections in your smile. Although bonding is not as strong as veneers, it is an affordable and non-invasive way to improve the appearance of your smile. In addition to enhancing your smile's appearance, dental bonding can also be used to fill cavities. Dental bonding blends in with the rest of your teeth and can last up to ten years with a good oral hygiene routine.