Everybody wants a smile that they can feel confident with, and our team at Belle Rive Dental Clinic wants to help all our patients achieve the smile of their dreams. We offer teeth whitening in Edmonton as a safe, affordable, and effective way to brighten your smile. Read on to learn more about how you can benefit from teeth whitening near you.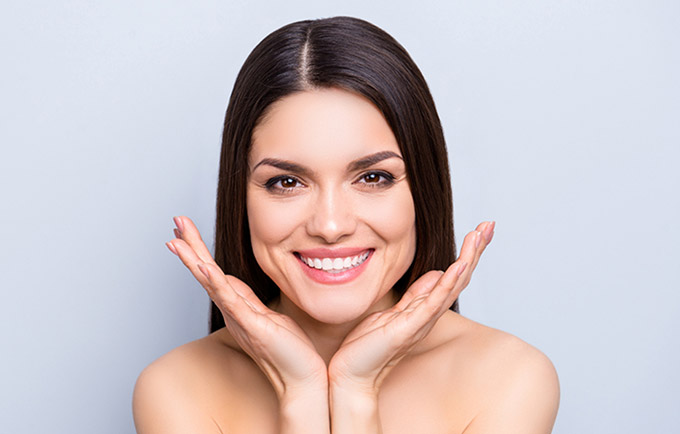 What is Teeth Whitening and How Does it Work?
Teeth whitening is a process in which a whitening agent is applied to your teeth to brighten and whiten your smile. At Belle Rive Dental Clinic, we offer professional take-home whitening kits with instructions provided by our dentist near you so that you can get the results you desire.
While there are many options for over-the-counter teeth whitening kits, these are often not very effective and can be harmful to your teeth. The biggest advantage of choosing professional take-home whitening kits is that they are approved by our dentist in Edmonton and considered to be safe. Furthermore, these kits use professional whitening products, which ensure flawless results. 
After a routine oral exam and teeth cleaning, our dentist will supply you with a whitening kit and instructions on how to use it correctly. You can also schedule a follow-up appointment at our dental clinic to ensure that the kit worked properly and you are satisfied with the results.
Who is a Candidate for Teeth Whitening?
As convenient and effective as teeth whitening is, it is not the best option for everyone. Whether you choose to use an over-the-counter product or opt for professional take-home whitening kits, you should always consult a dentist first to determine whether it is safe for you. Some conditions that make individuals ineligible for teeth whitening include:
Tooth decay
Infection of the gums
Sensitive teeth
White spots on the teeth
Pre-existing dental restorations such as bridges and crowns
Although teeth whitening can get you a stunning and radiant smile, you will have to do a few things to keep your smile looking radiant:
Avoid coffee, tea, soda, and red wine, as these can stain your teeth. If you must drink one of these substances, use a straw to minimize contact with your teeth.
Brush your teeth twice a day and floss once a day.
Choose a fluoride toothpaste and mouthwash to protect your tooth enamel and prevent tooth decay.
Avoid tobacco products at all costs.
You will also need to visit our team for touch-ups every few months to maintain your bright, white smile. We are happy to assist you in any way possible.
Interested in Teeth Whitening Near You?
If you would like to learn more about teeth whitening and if this treatment is right for you, please contact our team at Belle Rive Dental Clinic. We cannot wait to help you achieve the smile of your dreams.