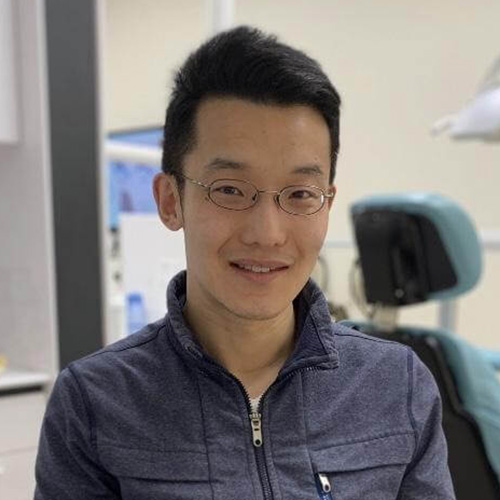 Dr. Zhaokun Huang - General Dentist
Dr. Zhaokun (Zak) Huang attended the University of Alberta where he graduated with a Doctor of Dental Surgery degree in 2012 as a General Dentist. He has practiced general dentistry in Edmonton, Alberta since then.
His aim is to provide for every patient the kind of care and compassion that he would wish to receive should he be in their position. He pursues a variety of continuing education in order to expand the range of treatment that he can provide to patients. His latest endeavor is with Spear: an institute with a focus on research and clinical philosophy in the area of advanced restorative dentistry. Dr. Huang's special interest is in pediatric dentistry. He developed this inclination during a rural rotation to High Level and La Crete in his senior year of dental school, and further expanded upon it while serving with a volunteer mission to underprivileged parts of Ecuador in 2014.
Dr.Huang was born in a rural part of northern China. He and his family immigrated to Canada during his childhood. He is fluent in both English and Mandarin Chinese and he makes his best effort to speak limited French and Spanish to help make patients more comfortable.
Away from practice, he is actively involved in tennis and soccer and enjoys cooking and spending time with his loving family.